Villacher Alpe Sunset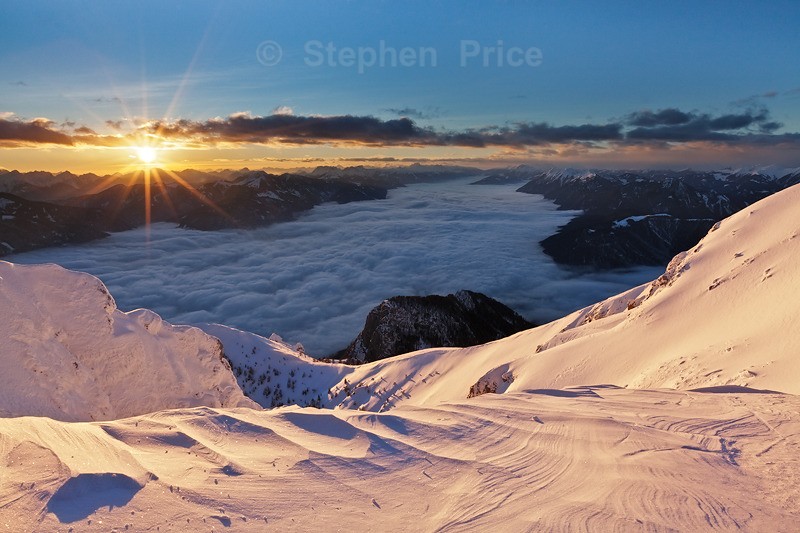 It was bitterly cold and a biting wind made for challenging photography. I was glad of the warm apple strudel and tot of rum afterwards.
3 hours of walking up the Villacher Alpe led to an amazing view of the snow capped Austrian mountains, backlit by the setting sun which gave some wonderful warm tones to the snowy foreground. The distant peaks blocked the low sun from lighting the cloud in the valley, which emphasizes the brighter wind blown winter snow in front of the camera.