Giants Causeway at Dawn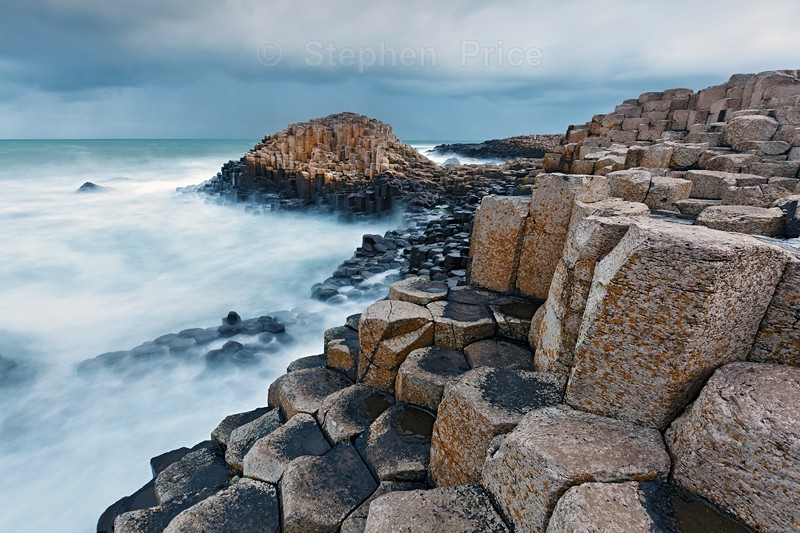 I stayed at Portstewart just a 15 minute drive down the coast from the Giants Causeway so I was able to arrive well before dawn which mean I had the place to myself before rush started.
This time of the morning is a good time to be making use of the low light and predawn colour to photograph some movement in the waves and bring out some of the atmosphere of this special place.
The rock formation in the background is known as The Wishing Chair.
On my photographic must see places, the Giants Causeway in County Antrim, Northern Ireland has always been high on my list of locations to visit with my camera. The hexagonal basalt blocks and coastline just make for a great subject.