Nedd Fachen Brecon Beacons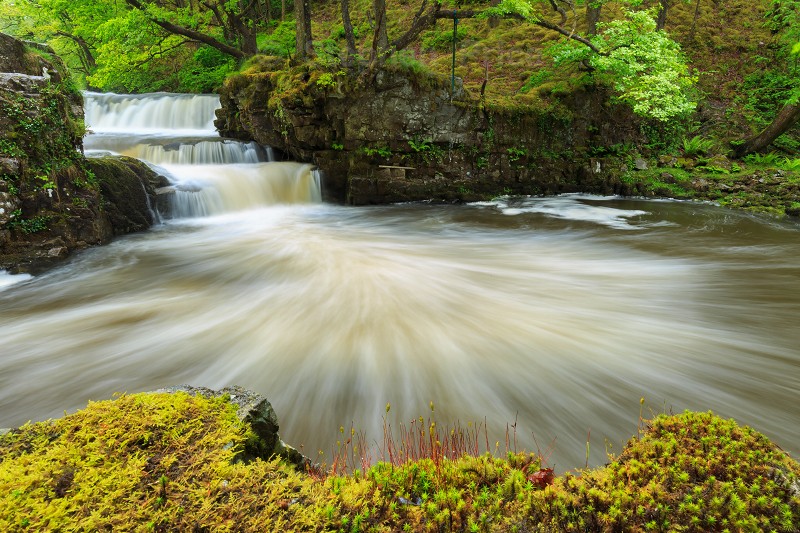 The Brecon Beacons National Park is a great photography location in Wales.
A lovely little waterfall on the Nedd Fachen river in the Pontneddfechan area of the Brecon Beacons, Wales, UK. The foreground detail is provided by some colourful damp moss which was only 6" inches from the camera lesns in order to full the whole frame. A long exposure has created a fan of bubbles which leads back to the waterfalls.