A trip to the Storr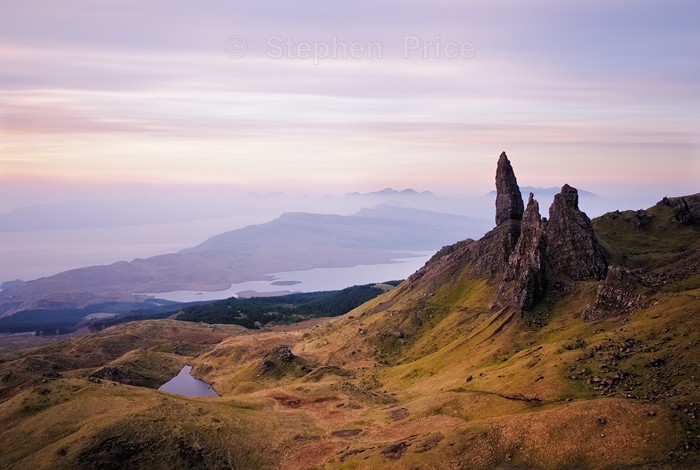 I had to get up before dawn broke to venture up the the top of this fantastic location to get any light before the haze set in. The hike up to the top was a lung buster but well worth the effort.

This is a 2 minute exposure which provides the lovely tones to the clouds which have taken on the pinky/lilac predawn tinges as the sunrise approaches the horizon.
The Old Man of Storr in the Isle of Skye.