At Night we have the Light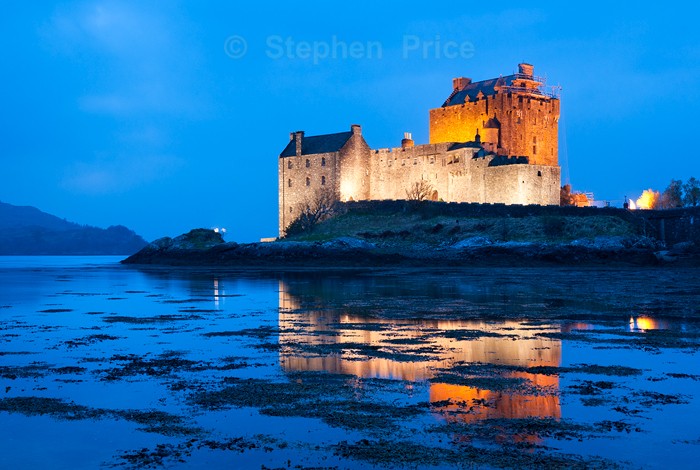 I used my waders to get into the rising water for a lower angle on the shot to bring out the reflection to better effect. This is my favourite time for night photography - the 'blue hour' affect about 30 minutes after sunset where the challenge is to balance the artificial illumination with the ambient natural light levels.
This is Eilean Donan castle which lies on the banks of Loch Duich in the Western Highlands of Scotland.