Salt Cellar Portrait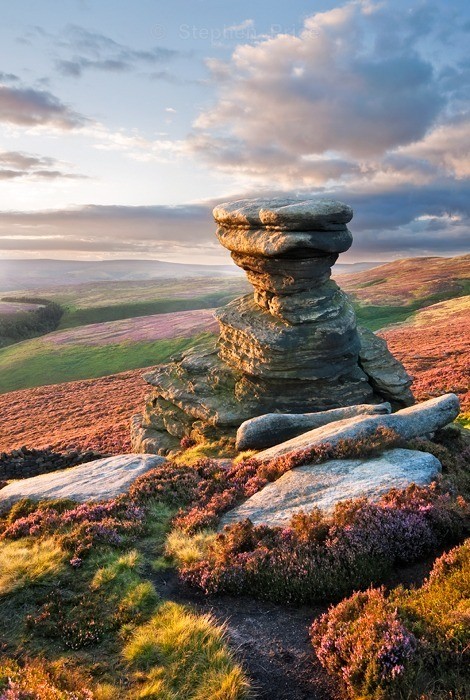 This image features in The Photographer's Guide to the Peak District.
A wonderful late summer evening high up on the Derwent Edge in the Peak District. The area is littered with these interesting gritstone tors formed by the action of wind, rain, frost and ice over the millennium. This particular slab of gritstone is known as the Salt Cellar and is caught bathed with warm sunlight and surrounded by heather which adds to the rich colour palette.