Taking the Long View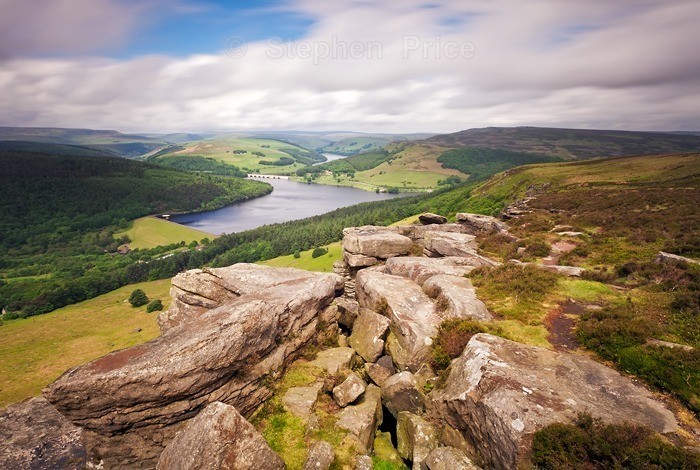 The long exposure shot using a neutral density filter to restrict the light levels entering the lens has create some cloud movement which adds a hint of drama to the view.
This is quite a popular photography location along Bamford Edge. The reservoir in the background is Ladybower Reservoir, which is the lowest of the three reservoirs that make up this water feature (the others being Derwent and Howden Reservoirs).