Snow on Bamford Edge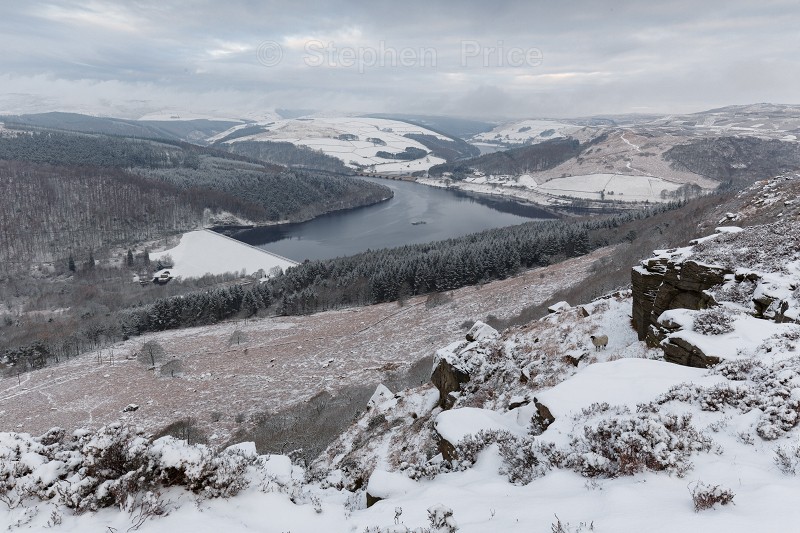 So taking advantage of the cold snap I headed out before dawn for the walk up to Bamford Edge in the Peak District just above Ladybower Reservoir to snap a few winter photographs of the popular Peak District location. The gritstone rocks of the Dark Peaks stood out nicely against the snowy landscape and the grey tones of the water made for a very atmospheric wintry photograph. The sheep didn't seem to notice.
A brief flurry of snow in mid January 2016 and for some reason Sheffield roads didn't grind to a halt. I think that was because the snow only last 37 minutes. Its been so mild for ages.