Mam Tor Mist before Dawn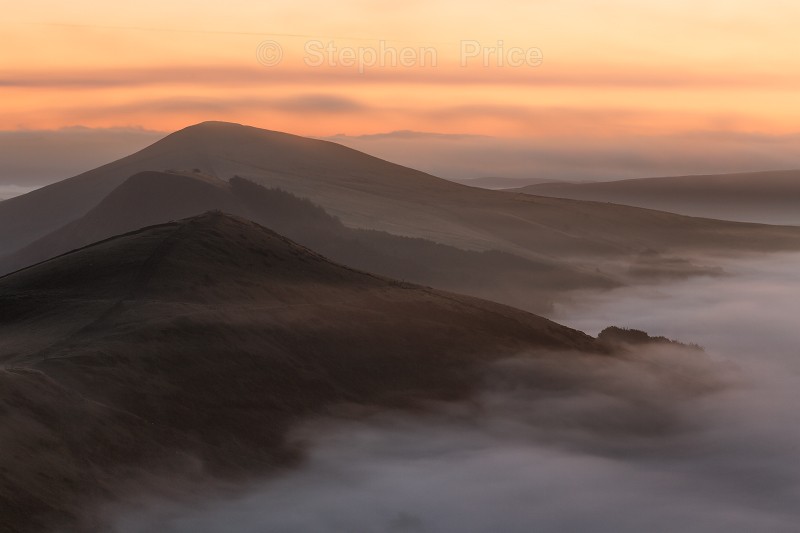 The sun was well below the horizon and I was able to photograph the warm tones which created a very rustic scene in the High Peaks.
In October especially the climate conditions tend to be very good to create these lovely temperature inversions which create beautiful low lying banks of mist which carpet the valley floor, all but obscuring the High Peak village of Castleton, the Edale valley and the nearby Hope Valley Cement Works.

The view down the Great Ridge at Mam Tor is an popular Peak District location for sunrise landscape photography and so I decided to try and beat the crowds with an early pre-dawn start.