Mam Tor Rolling Mist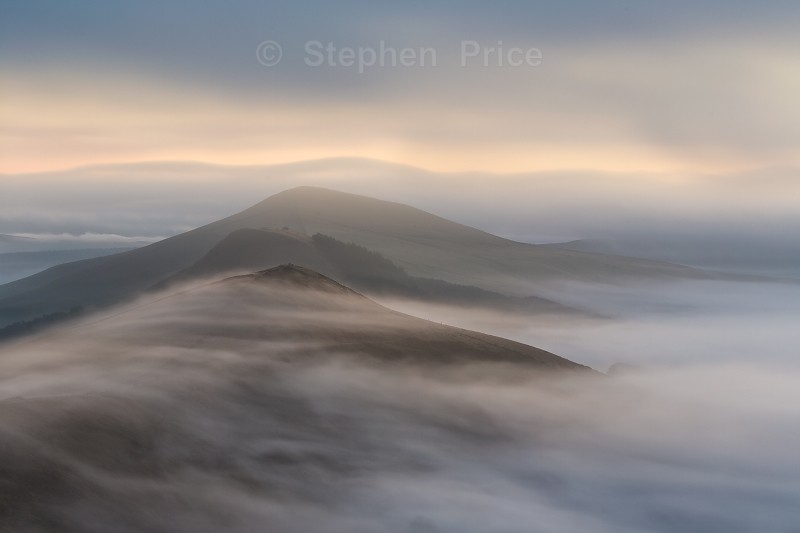 In October especially the climate conditions tend to be very good to create these lovely temperature inversions which create beautiful low lying banks of mist which carpet the valley floor, all but obscuring the High Peak village of Castleton, the Edale valley and the nearby Hope Valley Cement Works.
In the distance are Back Tor and Losehill the shapes of which are mirrored in the low lying cloud which made it a very special morning to be out and about.
The view down the Great Ridge at Mam Tor is an popular Peak District location for landscape photography and for good reason.