Roach End Sunset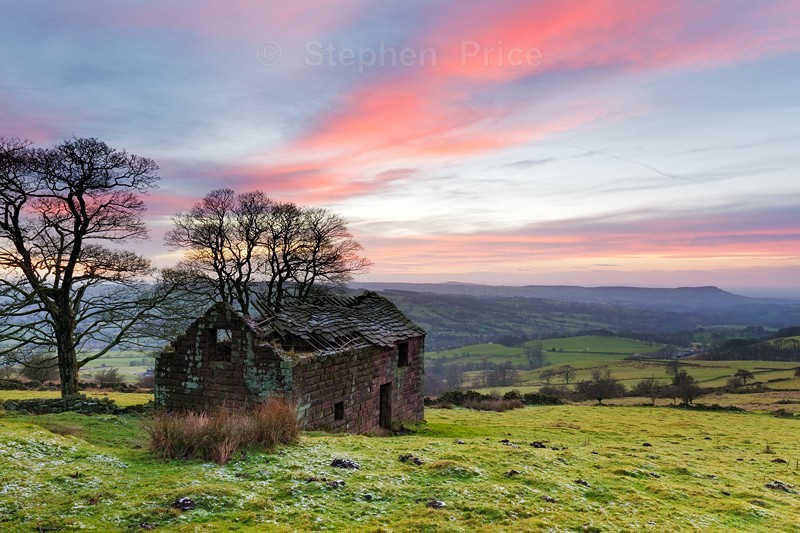 The crumbling old barn is set off wonderfully here at dusk with the afterglow of a majestic pink and blue sunset spreading over the distance valley. Just a dusting of frost has clung on at the end of the day, a sign that winter in the Peak District hasn't quite gripped us yet.
Great location, great conditions.
The ever popular and photogenic ruined barn at Roach End in the Staffordshire Peak District is wonderful photography subject.