Stanage Edge Millstones at Sunset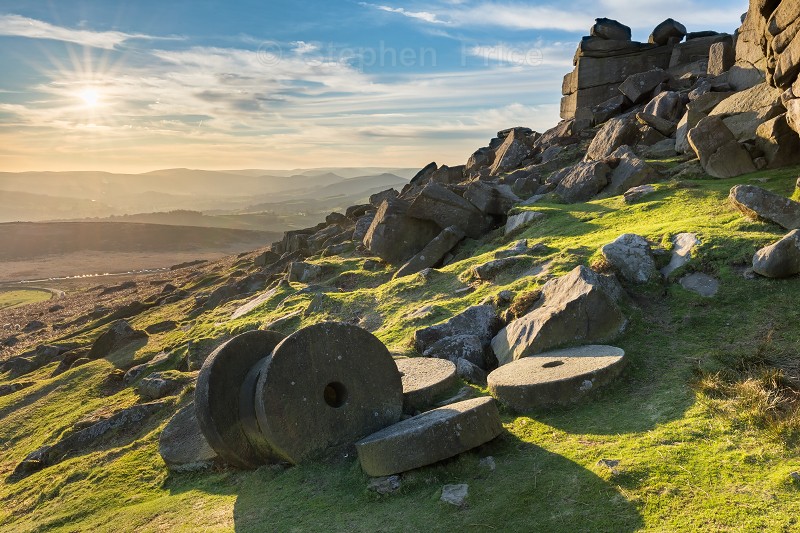 The story I see most often is that cheaper French millstones started to be imported which produced a better quality of flour for the increasing popular white bread. So the poor old Peak District Millstones fell out of fashion and were just abandoned where they lay. Which is fortunate for me as a photographer.
This shot is taken at the start of Spring about half an hour before sunset and the light is quite strong which produces quite a nice image with lots of contrast. I like photography into the sun for maximum effect.
Abandoned millstones are a feature of the Peak District National Park and these millstones lie beneath Stanage Edge in the Dark Peak region of the Peak District.