Stanage Edge Millstones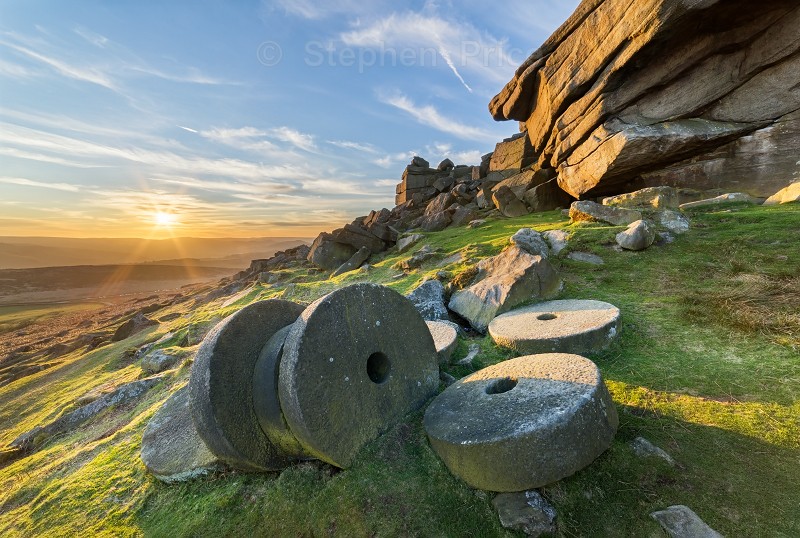 The abandoned Peak District millstones are a popular photography subject as they are easily accessible but I hadnt really managed a good photograph of them before.
Using my widest lens for my Canon 6D which is a Samyang 14mm I got up close and personal to the millstones and photographed into the strong setting sun. This produced a nice image, full of contrast in the shadows and highlights and really sums up a beautiful evening in the Peak District.
My first Peak District sunset photography trip for a while and I decided that I would photograph the millstones that lie beneath Stanage Edge above Hathersage.