The Anvil Brimham Rocks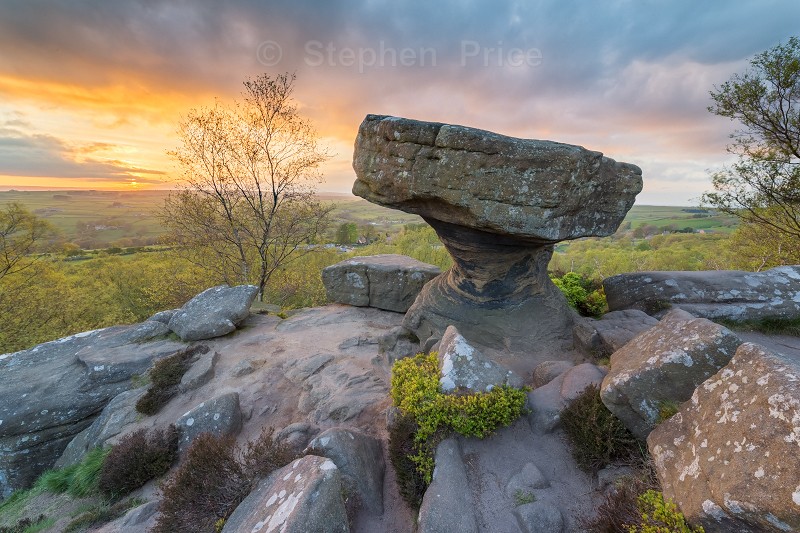 Brimham Rocks is located in the Nidderdale Area of Outstanding Natural Beauty and is an interesting location for photographing some superb rock formations which are weathered into some fantastic shapes. I've found it to be very busy during the day but accessible for sunrise and sunset when the visitor numbers are much less.
This formation is called The Anvil and taken with a wide angle lens to capture the foreground as well as the setting sun which gave some wonderful warm evening light.
I headed up to Brimham Rocks in North Yorkshire in search of a sunset to photograph as the weather forecast back home in South Yorkshire was - you guessed it - dull and overcast.